WCS Wellness Committee
Warren Consolidated Schools is committed to creating a healthy school environment that enhances the development of lifelong wellness practices to promote healthy eating and physical activities that support student achievement.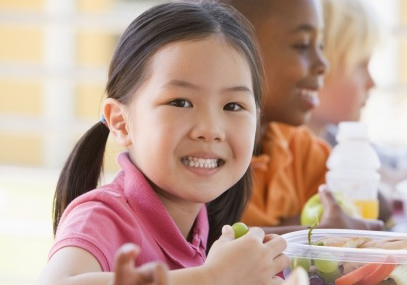 The Board of Education recognizes that good nutrition and regular physical activity affect the health and well-being of the District's students. Research concludes that there is a positive correlation between a student's health and well-being and his/her ability to learn. Schools can play an important role in the developmental process allowing students to establish their health and nutrition habits by providing nutritious meals and snack, supporting the development of good eating habits, and promoting increased physical activity both in and out of school.
The effort to support the students' development of healthy behaviors and habits with regard to eating and exercise cannot be accomplished by the schools alone. It will be necessary for not only the staff, but also parents and the public at large to be involved in a community-wide effort to promote, support, and model such healthy behaviors and habits.
---
Every Kid Healthy Week April 24-28, 2017
Action for Healthy Kids awarded each of our elementary buildings a $100 stipend to help celebrate "Every Kid Healthy Week April 24 – 28". The $100 stipend will go towards purchasing fresh mushrooms for a seasoned baked mushroom recipe to be enjoyed on Taste Test Tuesday, April 25. Every Kid Healthy Week is an annual observance created to celebrated school health and wellness achievements and recognized on the calendar of National Health Observances.