WCS Wellness Committee
Warren Consolidated Schools is committed to creating a healthy school environment that enhances the development of lifelong wellness practices to promote healthy eating and physical activities that support student achievement.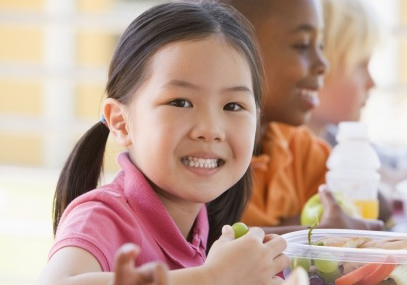 The Board of Education recognizes that good nutrition and regular physical activity affect the health and well-being of the District's students. Research concludes that there is a positive correlation between a student's health and well-being and his/her ability to learn. Schools can play an important role in the developmental process allowing students to establish their health and nutrition habits by providing nutritious meals and snack, supporting the development of good eating habits, and promoting increased physical activity both in and out of school.
The effort to support the students' development of healthy behaviors and habits with regard to eating and exercise cannot be accomplished by the schools alone. It will be necessary for not only the staff, but also parents and the public at large to be involved in a community-wide effort to promote, support, and model such healthy behaviors and habits.
---

"Go Further with Food" is the theme for 2018 National Nutrition Month.
Learning how to manage food resources at home will help you "Go Further with Food" while saving both nutrients and money.
Key Messages:
Include a variety of healthy foods from all of the food groups.
Consider the foods you have on hand before buying more at the store.
Buy only the amount that can be eaten or frozen within a few days and plan ways to use leftovers later in the week.
Be mindful of portion sizes. Eat and drink the amount that is right for you, as MyPlate encourages us to do.
Continue to use good food safety practices.
Find activities that you enjoy and be physically active most days of the week.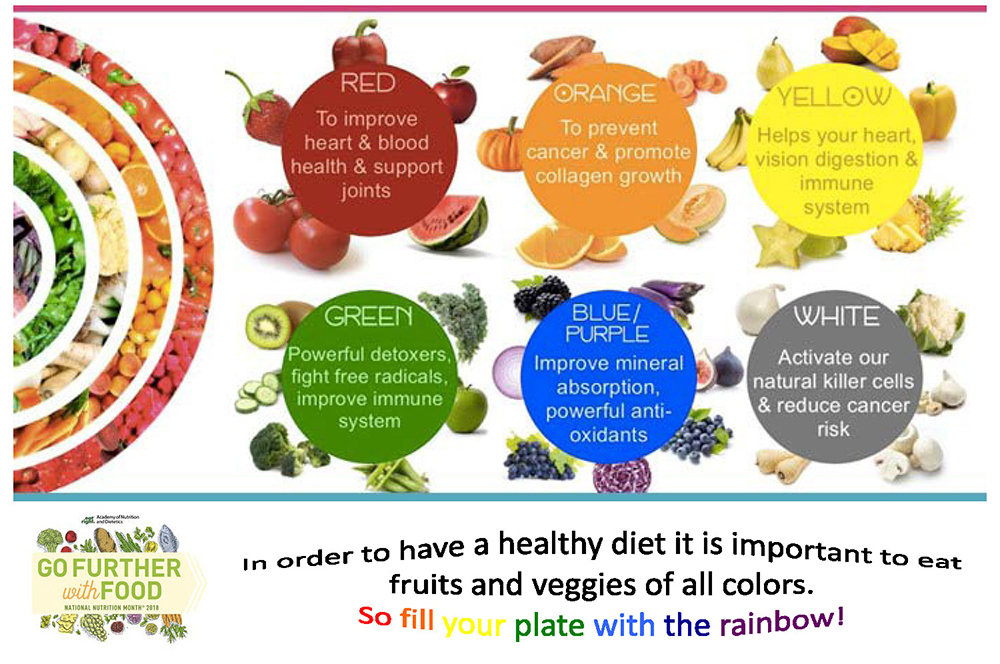 ---
Here are 7 simple ways to live better: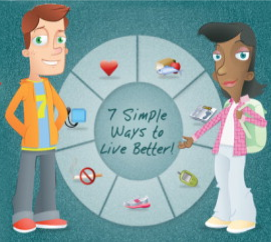 Avoid smoking and using tobacco products.
Be physically active every day.
Eat a heart-healthy diet.
Keep a healthy weight.
Keep your blood pressure healthy.
Keep your total cholesterol healthy.
---
WCS Wellness Initiatives
The Warren Consolidated Schools Wellness Committee introduced a wellness initiative aimed at promoting health and wellness within our school.
Some of the wellness initiative include: fun runs, Jump Rope for Heart, movement/fitness rooms, running/walking clubs, staff workouts or sports activities, nutritional health fairs, water drinking campaigns, and dental, vision, and health clinics.
Schools that participated in wellness initiatives for the 2016-17 school year were recently awarded special status by the Wellness Committee.
Marathon status
(participate in 10 or more activities)

Cromie Elementary
Lean Elementary
Susick Elementary
Warren Mott High School
Wilde Elementary

Half-marathon status
(participate in 7-9 activities)

Angus Elementary
Jefferson Elementary
Beer Middle School

10K status
(participate in 4-6 activities)

Green Acres Elementary
Holden Elementary
Siersma Elementary
Willow Woods Elementary
Butcher Educational Center
Carleton Middle School
Cousino High School
Wilkerson Elementary
Community High

5K status
(participate in 1-3 activities)

Carter Middle School
Harwood Elementary
Hatherly Educational Center
Sterling Heights High School